We are always looking for talent. If you would like to join the IBS Lab, please see the "Join the Team" below.
---
Researchers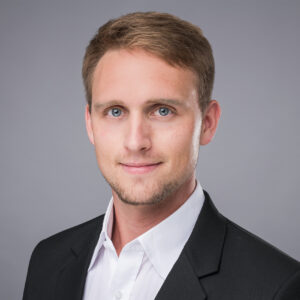 Dr.-Ing. Alexander von Lühmann
Head of Independent Research Group
R 4.045, Marchstr. 23, D-10587 Berlin
Alexander von Lühmann is currently the head of the independent research group "Intelligent Biomedical Sensing (IBS)" at BIFOLD, Machine Learning Dept, TU Berlin. He is also a visiting researcher at the Neurophotonics Center of Boston University (BU NPC) and Chief Scientific Officer at NIRx Medical Technologies. Previously, he was R&D director at NIRx, post-doc at BU NPC, visiting researcher at the Martinos Center of Harvard Medical School in Boston, USA, and Chief Technology Officer of Crely, a US-Singapore-based healthcare startup. He received his PhD (Dr.-Ing.) with distinction in 2018 from Technische universität Berlin (TU Berlin) and the M.Sc. and B.Sc. degrees in Electrical Engineering from Karlsruhe Institute of Technology (KIT) in 2014/11.
At the Intelligent Biomedical Sensing(IBS) Lab, Alex' research focuses on machine learning and instruments for comprehensive brain-body monitoring. The IBS lab develops miniaturized wearable neurotechnology and body-worn sensors for unobtrusive monitoring of the embodied brain in the everyday world. It uses machine learning on the multimodal sensor data, together with environmental context information, to contribute to a paradigm shift in individualized comprehensive understanding of physical and mental health: Toward intelligent assessment and treatment of physical and mental states and risk factors. Current focus is on instrumentation for diffuse optics and biopotentials (fNIRS, DOT, EEG, ExG) and novel approaches for modelling of physiology and physiological transfer functions using machine learning.
We have several researcher positions open. You will find our PhD/PostDocs here soon.
---
Students
We have several student assistant positions open. You will find our students here soon.
---
Join the Team
We are always looking for talent. If you want to join the team, there are several ways to do so:
As a researcher doing your PhD or PostDoc
Writing your Bachelor or Master Thesis
In a lab rotation
As a working student
If you want to learn more, visit the Get Involved page.
---
Alumni
none yet.